How content marketing drives sales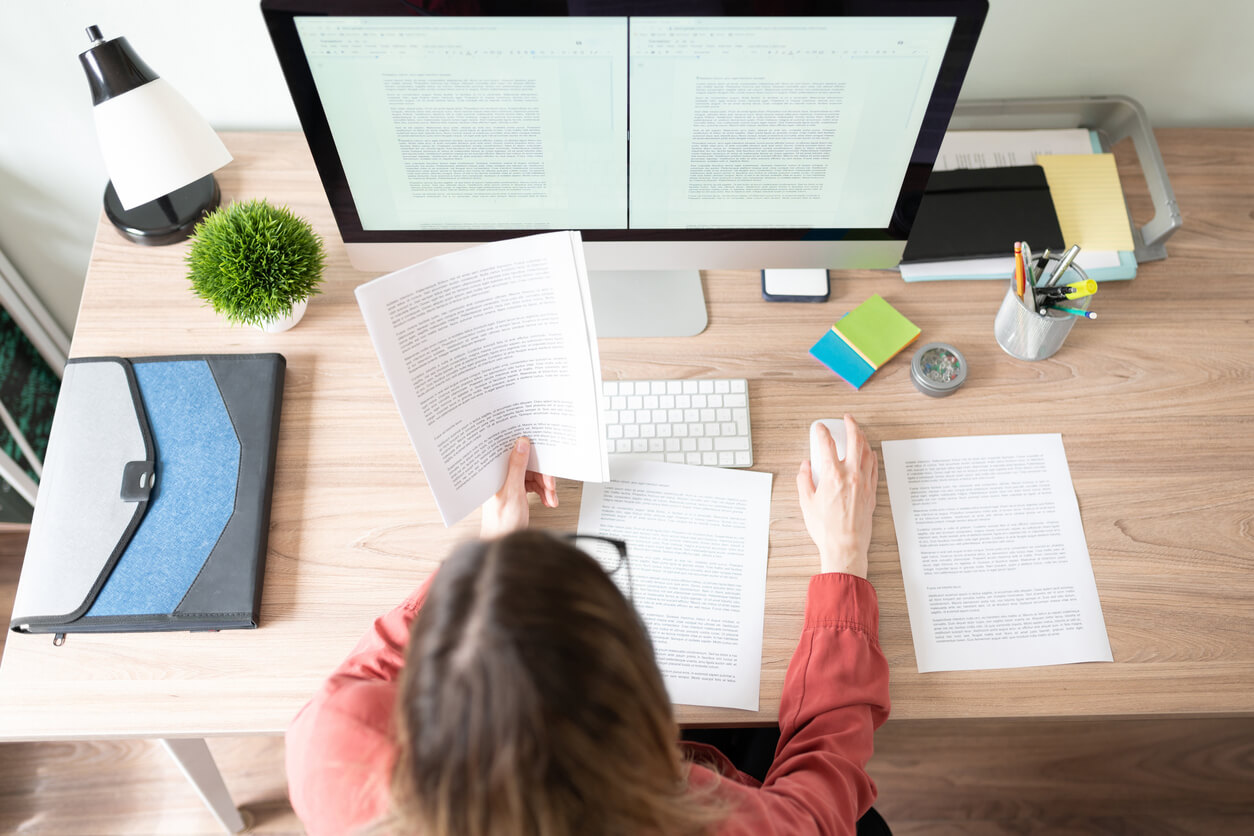 Content marketing has become the golden child of marketing. With modern buyers used to seeing sales-y ads everywhere, and ignoring them, content marketing presents a different option that stands from the rest. Its strength comes in that it advertises to buyers without them realising they are being advertised to. Instead of presenting a sales pitch, content marketing reaches out and provides something valuable to your customers. This draws their attention, putting your business at the top of their mind, reaching them before they have made a purchase, or are even considered making a purchase.
You can use this content to answer questions, ease purchase anxieties, and showcase a solution to their problems. If the content is relevant, then buyers will want to read it. So, your content marketing helps support your leads by:
Attracting buyers to your website with the promise of relevant content.
Nurturing leads by building trust in your business, helping them understand what you do, and why that matters.
Making it easier for them to recognise your brand again in future.
Encouraging them to engage more with your business.
Encouraging them to come back to you again after they have purchased.
Let's go into more detail about a few content marketing types and how they help nurture your leads.
Different types of content for different purposes
There is a wide variety of content marketing types that can be used for very different purposes. Many of them cross over and assist each other, while still retaining their original purpose in the customer journey.
Blogs: Blogs are the quintessential content marketing staple. They act as the backbone of much of your content marketing. You can utilise blogs as a huge traffic draw for your website, targeting them towards hundreds of long-tail keywords, answering the questions searchers have about your industry. With a good blog, 50% of your traffic could easily come from your blogs, getting your brand in front of more people, allowing you to sell more.
eBooks: eBooks are the perfect second impression tool. This being, once a buyer has interacted with your brand once, you can provide them with relevant and useful information as a follow up. This is why eBooks tend to be used as a value-add to encourage buyers who aren't yet ready to buy to still leave their email address.
Emails: Emails are still extremely popular in a world of social media and paid ads. Why? Because they still work. They are amongst some of the most effective ways to promote your content to previous customers and warm leads, providing them with some value, and keeping your brand on their mind. With emails you can encourage previous customers to come back for more, or to refer someone, giving your sales a boost all without having to nurture a brand new lead.
Case studies: Case studies are a powerful tool for when a customer is considering buying for you. They provide a detailed breakdown on previous work you have completed for a client. Within a case study you can showcase the problem, the solution and the execution of the solution. This gives potential client a full overview of how your work and what kind of work you can output. With this, case studies become a powerful tool in your sales arsenal, allowing your sales team to whip them out to a potential client whenever they are needed.
Infographics: Infographics are highly shareable, highly glanceable pieces of content that appeal to a wide audience. They act in tandem with blogs, often summing up a larger topic in a series of colourful and creative graphics. Because of this, they are very quick and easy to digest for a reader, so they appeal more to an audience which is short on time.
Grow brand awareness and thought leadership
Creating a wide range of relevant, and informative content pieces in your industry provides a large library for your audience to interact with your brand. As they find the pieces informative, and useful, their trust in your brand will grow. This improves their retention of your brand and establishes you as a thought leader in your industry in their image of your brand.
This makes it far easier to sell to these people. When they have a need related to your products and services you become their first port of call. They see you as an industry leader, so trust your opinion, and are more likely to buy from you. Spread this out over the large number of people who read your blog and you can grow a strong customer base off your content marketing.
The trick is to make the jump between a prospective customer seeing your brand as a thought leader after reading your blog and then them buying your products. This jump requires quality content, a good brand, and a great marketing strategy to tie it all together.
Reduce your reliance on paid advertising
With high levels of incoming traffic from your content marketing efforts via organic search and social media, there is less of a need for paid ads. Content marketing aims to keep a steady flow of organic traffic available while feeding them relevant information. By investing in high-quality content you will encourage visitors to stay for longer on your website, browsing through more of your content, increasing your touchpoints with your visitors. The more touchpoints you get the more likely they will be sold on your products and services.
The big benefit of all of this is that with enough organic traffic from your content you will be able to cut down on your paid ad budget without affecting your traffic to a large degree. As organic traffic has a far lower cost per lead than ads do, you could see yourself saving a lot of money and increasing your margins.
Give your customers relevant and informative content
It is important that every piece of content that you write is relevant and informative to your customers. It is easy to write stacks of content that doesn't keep the reader engaged, but then you lose all the benefits of the strategy. Ensure that your strategy aligns with your users. Focus on the kind of content they want to see from you. This will keep their attention and encourage them to keep reading more of your content in the future.
Conclusion
With the right content marketing strategy, you can drive sales in your business. All you need to do is focus on ensuring your content remains relevant and high quality. The biggest trick with this is time. If you aren't a confident writer, or you don't have the time to write a blog a week, you should contact a professional copywriter. They will be able to create a series of blogs that are well-written and targeted towards your audience.
For content marketing help reach out to Link Pixel for a chat.