Blogging 101: The Ultimate Beginners Blogging Guide
So, you have decided to enter the world of content marketing. That's great! It is an extremely effective marketing strategy that has the potential to boost your SEO and Social Media marketing strategies. Now that you have added content marketing to your strategy it is time to get serious about blogs.
Many small business owners balk at the idea of writing a blog. It can seem very difficult to get started in, especially if you aren't a natural writer. But you can worry a little less, we have created this beginners guide to help anyone new to the blogging space get started.
Why start a blog?
The true value of blogs appears in their scale. The more content you have, the more blogs you have, and the more industry-related topics you cover, the better its effectiveness. So, what effect does it have on your business?
1. Driving traffic to your website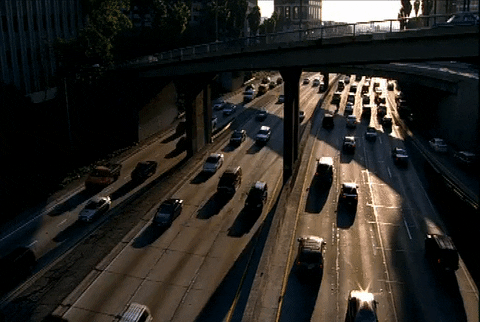 Blogs drive more traffic to your website. How? Well, your website is made up of a collection of pages. Generally, a home page, about page, contact page, and a page for each of your services. That is great, however, it is at most a dozen pages.
These pages can only rank for so many keywords before the message on the page becomes convoluted and the content so long that it actively drives people away from your website. This is where a blog comes in.
Each individual blog, with relevant and interesting content, will rank for their own keywords. This increases the number of keywords your website ranks for, and the number of searches that will lead to your website. We have seen a great blog make up to 20% of a website's ranked keywords. That is a lot of potential traffic.
2. Establish authority in your industry
An informative blog will build trust in your brand from your customers. We talk more about establishing your brand as an authority figure in your industry here, but here is a brief summary.
A blog built around answering customer questions, clearing up confusion and misconceptions, and providing industry advice is a great way to connect with your target audience. They see valuable content that really helps them, increasing their trust in your brand. Establishing this connection is a helpful tool for building sales. Your leads will see you as an authority figure in the industry, trusting your advice, increasing the chance of a conversion.
What you need to get started
Getting started in blogging is not as difficult as it seems. You don't need any magical tools, you just have to write. Sit down with a glass of wine and a laptop for an afternoon filled with research and writing. Doing this often enough will make it easier to get started whenever you need to write a blog.
One trick to helping yourself get started is to create a schedule. Figure out when you want to release your blog and set yourself a deadline. Remember to consider your current writing speed when creating this schedule. If you are just starting out, a blog a day may be too difficult to reach.
How to find ideas
There is no one way to find ideas. You simply have to look around you. Use common questions from clients as inspiration, or new industry news, or add information around the products and services you offer. Write educational how-to's about your products, teaching your customers how to use them, and how to make the most of their features.
There are many great ideas out there, all you have to do is keep an ear out for them.
How to build an audience
1. Promote
The key to a successful blog is promotion. Taking advantage of your existing platforms that you use to connect with your customers should be your priority. Use these to draw people to blog posts. Whether that be social media, email marketing, email sales, or more. Using these channels will increase your audience, helping make your blog strategy successful.
If you do not have an existing social media presence, a blog can help you build content. As your social media grows so too will your blog audience.
2. Build quality content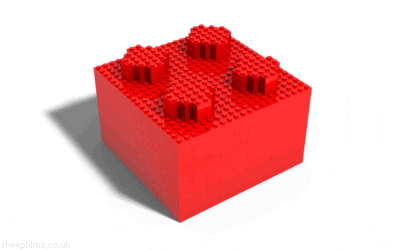 A key factor in maintaining an audience is to create quality content that your audience actively wants to read. This comes from a combination of great ideas, quality writing, and the amount of content written.
Generally, a blog should contain a large amount of written content. This could be anything from 1000 words or more. Yes, you heard that right, 1000 words or more. The more content you have in your blog the better. Blogs with long-form content rank for more keywords, encourage more time-on-page and is seen to have more use to your reader. Of course, not every blog has to be 1000 words. Sometimes for news updates or similar blogs, less is more.
However, a big component to your blog, one that affects the effectiveness of long-form content is quality writing. When writing long-form content it is important to keep it concise and informative, without any extra waffle for word count. While no one can teach you how to write well (it just takes practice), we can give you tips. The big tip is to break everything up under headings, then break each heading down further. Eventually, you will find you have a lot of in-depth content perfect for your readers.
3. Post consistently
Blogs work best when you post consistently. It allows your readers to look out for a new blog and regularly gives customers relevant and up to date information. Sometimes it helps potential customers determine whether your business is still operational or not!
As we said earlier, the more content the better. So, posting consistently can help you build that vast blog, helping you rank for more keywords. Set yourself a schedule and stick to it. Post at least once per month. Then watch as your blog grows, and with it, its effectiveness.
Get help
The final tip to building a great blog is to not go it alone. Not everyone is a writing jack of all trades. You may be able to write great industry news pieces or insights, but struggle to write great how-to or tip blogs. That is fine! There are many great services out there to help you with content marketing. From strategizing, to blog writing, to promotion.
We regularly help our clients generate effective content marketing strategies. If you need help strategizing, writing content, or promoting your blog, have a chat with us today.