Say goodbye to .com.au at the end of your domain name. The new shorter .au domain is being introduced, bringing with it some advantages and a lot of confusion. These changes come along with the addition of non-ASCII characters to domains among other changes.
So, now you won't have to use the .com in your domain if you register for a .au domain. For example, your domain could go from yourdomain.com.au to yourdomain.au if you register for that .au domain.
What does this mean for my business?
The aim of this change is to simplify Australian domains, making them shorter and easier to remember. While this may help some consumers, the vast majority generally find a website through a Google search over typing the direct URL, resulting in a very limited change. For businesses, the changes will focus around transferring their SEO efforts into the new domain.
Businesses will have to ensure that they have the correct redirects set-up from their old .com.au domain. This will make sure all social links, backlinks and those who use your domain directly will be sent to the correct website.
One negative for businesses is if the original .com.au domains are kept. In this case you may be forced to purchase the .au domain as well as the .com domain. This is to avoid any future conflicts with other businesses potentially using a similar brand name as your own. While it may only be a few extra dollars it is annoying to have to shell out for another domain.
Am I eligible?
The eligibility requirements for a .au domain are very similar to that of the .com.au requirements, bar one difference. To be eligible for a .au domain, similar to a .com.au domain, you will need to have an established Australian presence. This means you either are a business with an ABN, are a permanent resident or citizen of Australia, or you are a foreign business with an Australian trademark application or registration.
Where a .au domain requirements differs is in preference on who gets the domain. Those who are already registered for a .com.au or a .net.au domain have first preference in registering for a new .au domain. However, this could potentially cause one major conflict with this new system.
What if my business has the same domain name with a .net.au as a company with a .com.au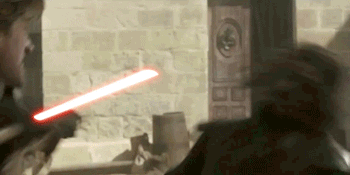 This is where things will get tricky. If you have a .com.au domain that is the same as a .net.au name registered by someone else, there will be conflicts when transferring over to a .au domain. As both parties will get first preference those who hold the .com.au don't get to pick first. So, what does that mean? Well as of yet, no one has any idea. AUDA are still working out how to deal with conflicts, and so, will hopefully have a system in place for when the .au domain launches in November. In the meantime, the best guess is friendly negotiation between the two parties, which could get expensive for businesses if one party wants monetary compensation.
Conclusion
For most businesses getting a .au domain will be a must have. It ensures that there are no future conflicts with other businesses and overall is a smaller simpler domain. There will still be some kinks for AUDA to sort out before the November launch, but for the majority of businesses this should not be a problem.
If you want to transfer your business to a .au domain name or want to improve your visibility on Google have a chat with Link Pixel today.