YouTube vs Vimeo: Which is better for your business?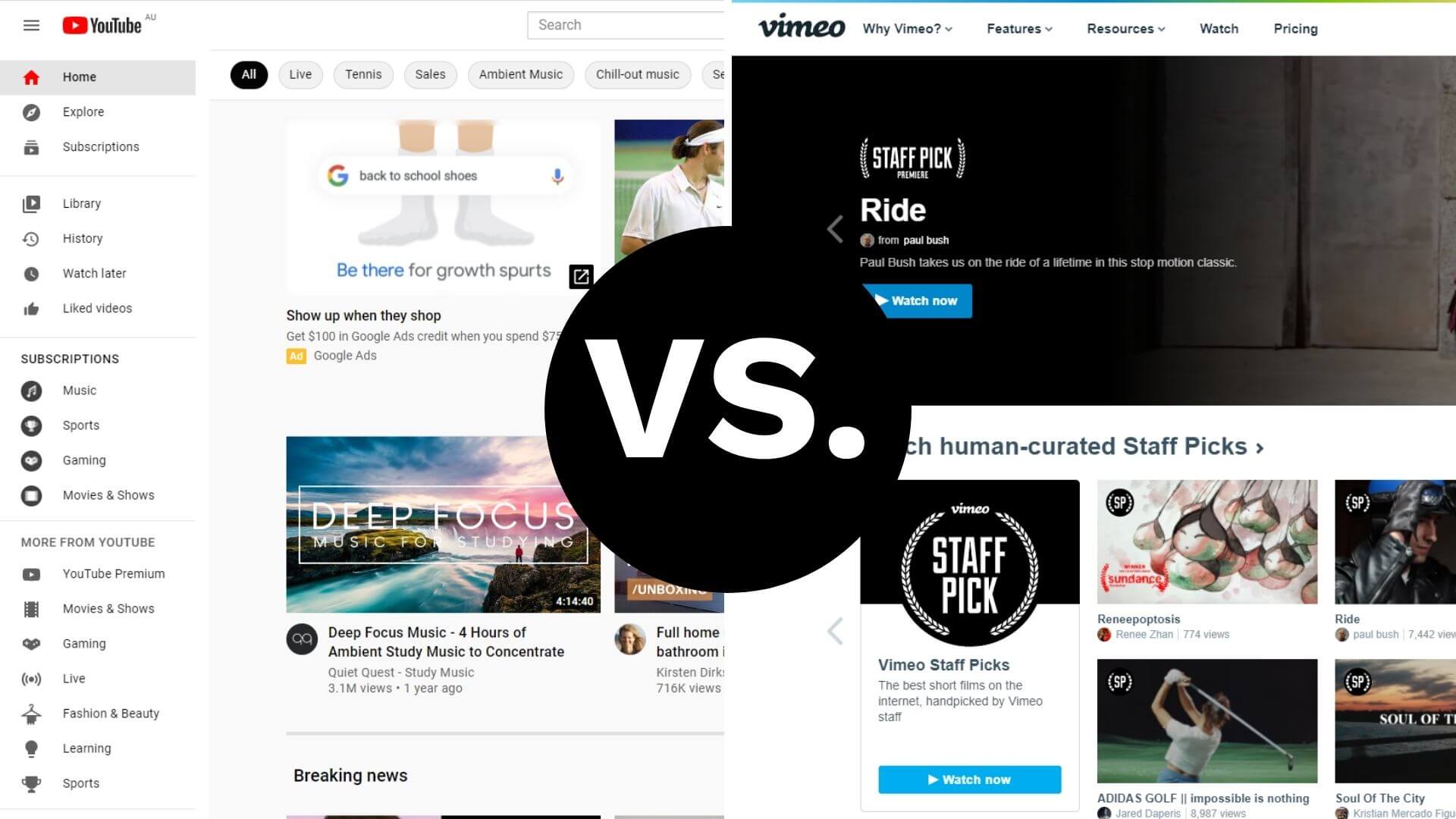 YouTube and Vimeo both offer a video hosting service for businesses with some distinct differences. As YouTube is the most popular platform it often takes Vimeo's limelight. However, Vimeo offers a unique niche, with a great set of features, that for some businesses make it an irresistible option.
So, what are the pros and cons between the two, and what does each platform offer that the other cannot match? To help you work this out here is a comparison guide.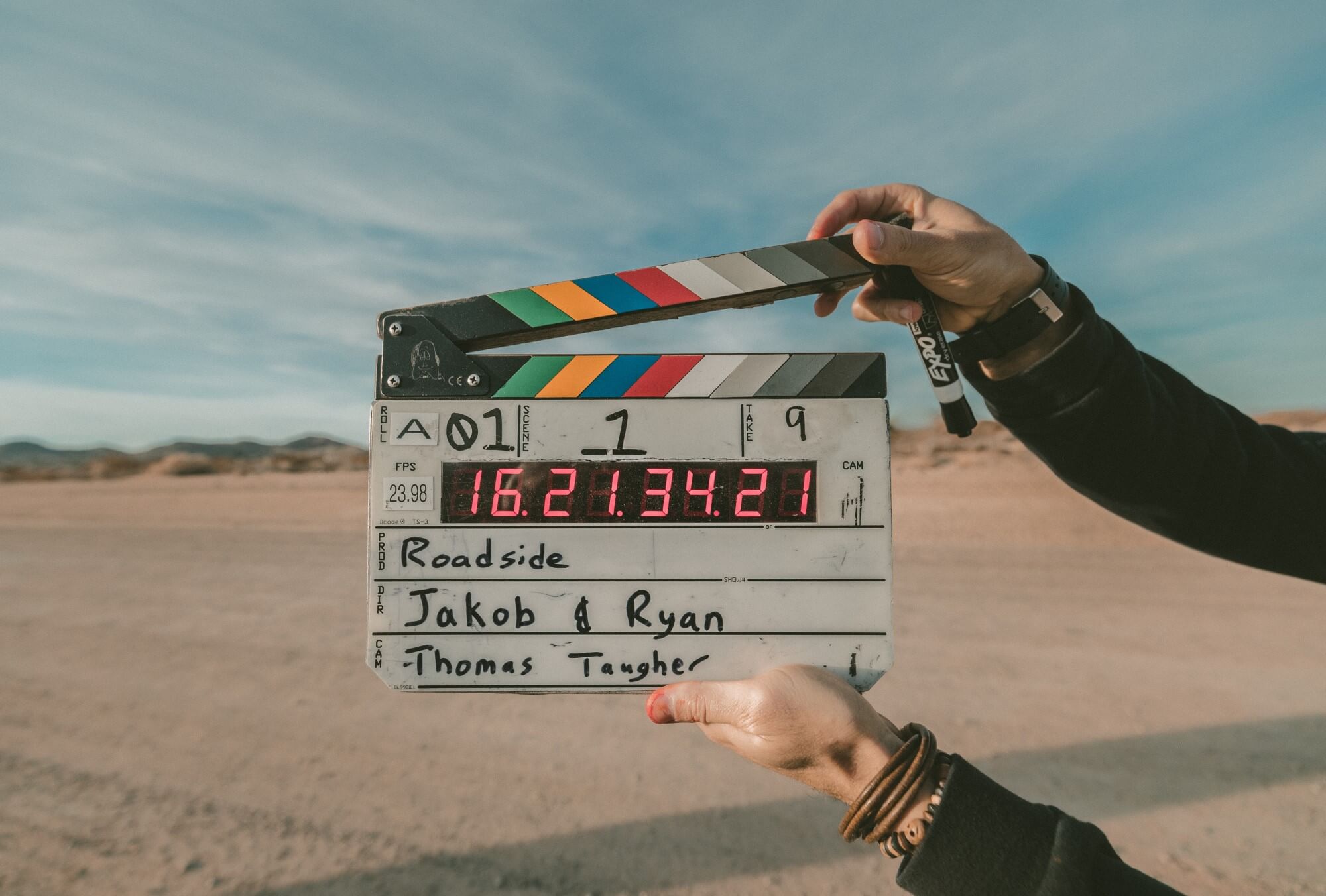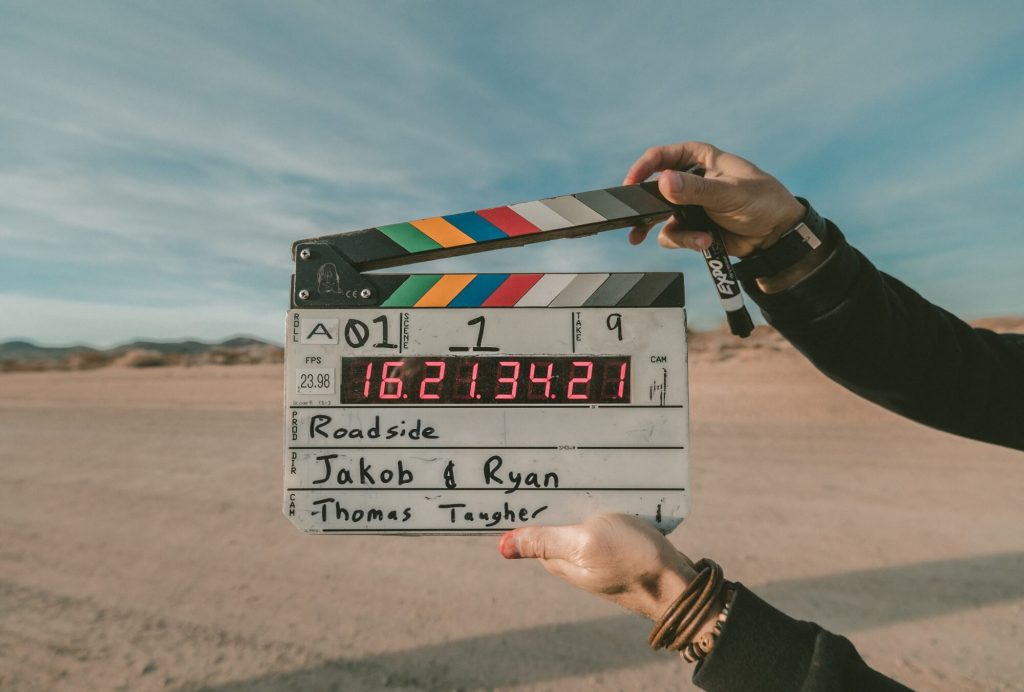 Why is video hosting important?
You may be wondering why you need to worry about these platforms in the first place. After all, you have a website, can't you host the videos there? Well not so fast, there are some major reasons why video hosting is important.
Load speed is one of the biggest reasons for video hosting. Clogging your website up with large video files will slow it down dramatically. Your website load speed is important to your search engine rankings, and conversion rate. The longer a website takes to load the more likely people are to bounce. Embedding videos in your website, on the other hand, allows your website to load quickly, while your videos are loaded off-site.
YouTube, and to some extent Vimeo, are huge social media platforms. With large audiences and robust paid advertising, they can allow your videos to reach more people, extending the reach of your brand. As well as this, YouTube integrates with Google Ads, allowing you to further extend the reach of your video through the Google ads platform.
YouTube pros
Users
YouTube has a clear advantage in its number of users, there are over two billion of them. Yes, two Billion. There are a lot of potential eyes for your video to be seen in front of. This massively increases your potential reach and potential customers. Vimeo looks rather small in comparison, with 240 million monthly viewers.
SEO
In terms of search, YouTube has a huge advantage. Not only is it the second largest search engine on the internet, but it is also second only to its parent company, Google. While Google doesn't play favourites, YouTube videos still tend to rank higher than those from Vimeo. So, if you plan to create a video tailored to a search query, YouTube may be your best bet.
Mobile
With a fantastic app that is on most devices, YouTube is a mobile powerhouse. In fact, 70% of all YouTube video views are from mobile. While both Vimeo and YouTube optimise their videos for mobile, YouTube has far greater reach and better mobile discovery.
Free to use
YouTube is free to use, even for businesses. You get full access to all of YouTube's video uploading, analytics, and editing suite to improve and monitor your videos. Of course, YouTube does have a premium option but this only affects users, giving them access to content Ad free, the ability to download videos, and giving access to YouTube music.
Storage
If you love unlimited free storage, and unlimited uploads for free then you will love YouTube. It is no doubt that YouTube is the cheapest platform, considering a lot of features businesses may find useful are free. This includes storage, so you can upload to your heart's content.
Google Ads
Integration between Google Ads and YouTube is excellent, as expected from a Google owned company. YouTube Ads are also integrated straight into Google Ads, so you can easily advertise your videos on YouTube, or in Google Display Ads.
Analytics
YouTube has a fantastic suite of analytics available all for free. You can go from basic stats, all the way to more advanced options without having to pay a cent. While Vimeo also has great analytics, you do have to pay to access most of it.
YouTube cons
Ads
Ads are something that is incredibly common on YouTube. Every viewer will likely have to deal with Ads in your video or surrounding it. Sometimes, these Ads will even disrupt the video in the middle, causing some users to stop watching.
Competition
While there are over 2 billion users on YouTube, there are also a lot of videos vying for their attention. Your video can easily become a drop in the ocean on the platform, obscured by millions of other videos. This can make it difficult to get the attention of potential customers, without a lot of external promotion.
Comments
YouTube comments can be an absolute minefield. They are difficult to moderate and can have some negative comments towards your business, products, or other members of the community. While you can turn the comments off, there are some benefits to the comments sections. For example, they can be useful to interact with customers and warm them up for a sale. Alternatively, they are also great for building a community with your audience.
Suggested videos
Sometimes suggested videos can be a problem. Often, they could lead your viewers to a competitor's video, rather than keeping them within your channel. This could be bad and result in lost leads.
Inconsistent terms and conditions
YouTube is notorious for how inconsistently, and in some cases over aggressively, it applies its own rules. For those in industries where you may cross certain terms and conditions YouTube may not provide the best experience for your business.
Vimeo pros
Video quality
Vimeo can't be beat on video quality. Even when embedding your video into your website, it will be displayed in all its high definition glory. This is why Vimeo is perfect for those looking to create gorgeous eye catching video banners for their website, or for those who want their videos to be as sharp as possible.
Audio quality
Just like with video quality, audio quality is excellent on Vimeo. So, if you are making a music video or a video where quality sound is important, Vimeo is your platform.
No Ads
Unlike on YouTube, Vimeo doesn't play ads with its videos. This means your users get to the content faster and aren't interrupted at any point by an ad.
Community
Vimeo's community vibe is second to none. While YouTube is easy to get drowned out on, Vimeo has many niche communities, that if you fit into, will feel right at home. As well as this Vimeo is really good at supporting those creators who do fit into the niche, with handpicked recommendations making it to the front page, rather than what's popular at the time. This has led to the breaking through of many highly creative and talented people.
Privacy
While you can get the options to make your video public or private on both YouTube and Vimeo, it is taken a step further with far more options on Vimeo. There are far more specific privacy options on Vimeo that allow you to truly customise who can see your video. These include password protection, only sharing the video with those who follow you, hiding the video from the Vimeo community (which is great if you only want the video on your website), and more.
Customisation
With Vimeo's embedded player you can customise a range of things. This includes hex colour customisation and the ability to include a custom player logo. As well as this, when you change the default customisation options on your account it updates for all of your previously embedded videos automatically. With higher plans, you can also completely customise it to your branding.
Paid plans offer lots of unique features
Vimeo comes with multiple packages which allow users to only pay for the tier of features they want. While some of the features that are paid on Vimeo are free on YouTube, there are unique features only available on Vimeo. Things like custom branding on videos and player call to actions allow greater customisation and lead gen potential on Vimeo.
Other features like the ability to replace a video, while retaining the URL, comment, and likes, are incredibly invaluable. This feature in particular is one of Vimeo's best, allowing you to make changes to a video at any point in time without having to lose all your hard work from promotion.
There are many more features that are loved by Vimeo users and are well worth the money you pay for the platform.
A reputation for quality
YouTube and Vimeo have very different reputations when it comes to the videos they produce. While some YouTubers produce quality content, the majority of the content uploaded still is amateurish. Vimeo is a lot stricter with they type of content on its platform. This is why you won't find any gaming videos on Vimeo, beyond a documentary or two. A reputation for quality is important to Vimeo, so it tends to prefer to host videos produced at a higher quality.
Vimeo cons
Free plans are not good
While YouTube is 100% free, Vimeo has a free option. Unfortunately for most businesses, this free option will not work for them. It is extremely limiting and only allows you to upload a few videos.
Storage limits
Your storage limit is limited by your plan. Lower end plans get yearly limits to the amount of storage available, while larger plans get lifetime limits. Of course, there is a lot of storage available to these users. At the time of writing, you can get up to 7TB of total storage on the premium plan, which is more than enough for most people. The basic plus plan provides 250GB per year, which would be enough for small businesses depending on your video strategy.
You can't accept ads as sponsors
Vimeo has strict rules surrounding sponsors. Unlike in YouTube, with Vimeo, you can't just have a sponsor ad within the video. This could be limiting for some sponsors but does give other creative opportunities should you seek sponsorships. Whether this is a negative comes down to how you were attempting to monetise your account.
Smaller audience
While the community vibe is better on Vimeo, you still can't get around the fact that in terms of sheer potential Vimeo will reach fewer people. Again, whether this is a problem will depend on your goals. If you are trying to reach an audience on Vimeo, then you will reach fewer people, but if you are embedding it on your website it may matter less.
Fewer SEO benefits
While it may just be a side effect of not being owned by Google, Vimeo seems to rank in Google search less often than YouTube. That doesn't mean it never happens, Vimeo videos can still be found in search. It just happens less often.
Conclusion
At the end of the day, both Vimeo and YouTube have their pros and cons. Which one is best for your business will depend on your individual circumstances, and whether the pros of one outmatch its own cons. But there is a third way, use both. You can use the power of YouTube in your social marketing, while using the quality of Vimeo when showcasing videos on your website, or sending them to clients.
If you are looking for further advice surrounding social media or videography, give us a call.