What is the difference between WordPress.com and WordPress.org?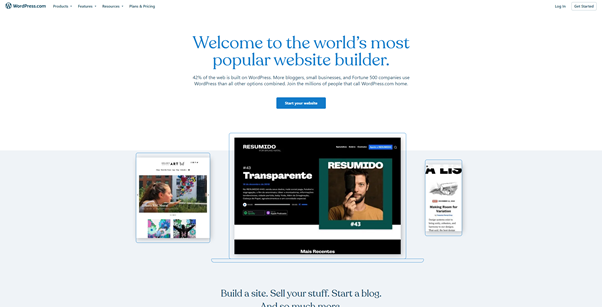 If you are looking to build a new website for your business you may find yourself overwhelmed by the number of options available. Beyond fully coded websites there are a lot of Content Management Systems (CMS) which allow you to build varying types of websites. Many of these specialise in a very particular niche in the market, like Shopify which focuses on eCommerce.
However, there is one that often stands out above the rest due to its flexibility, customisability, and compatibility with an enormous range of plugins. This is WordPress. But, when you go to find WordPress you may notice there are two versions you can use, found on the respective websites, WordPress.com and WordPress.org. So, what are the differences, and why are there two versions?
Why are there two versions?
WordPress.com and WordPress.org serve two distinct purposes. WordPress.org is designed to be a free, totally open-source, pure version of WordPress. This allows you to use WordPress as a base, and build a fully customised website on top of it. You will need to find and purchase your own hosting and domain, but you can also monetise the website to your own liking.
WordPress.com offers a full hosting, domain, and website package. You can use a bunch of themes to customise the website to your liking but miss out on many of the flexibility or design freedoms offered by the base version. This is great for beginners who may wish to get up and running with their website faster and easier.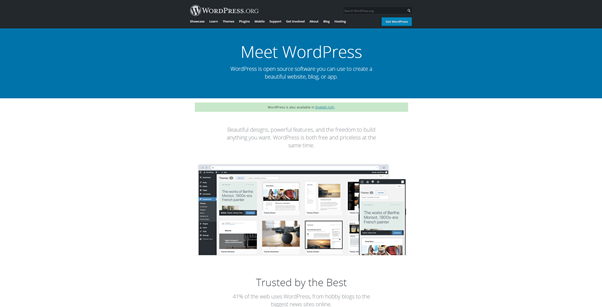 Which is better, WordPress.com or WodPress.org?
Each platform does have its advantages and limitations. It will depend entirely on what you are looking for whether one will be better for you over the other.
WordPress.com is perfect for beginners. It allows you to play around with a basic website so you can focus on creating great content without worrying about technical details. It is a very simple system which makes it very powerful for beginners. As well as this it has a free basic option that allows you to get your website up and running with no frills.
WordPress.org allows you to take full control of your website. Installing whatever plugins you like, designing it to look how you want, and monetising it in whichever way you prefer.
Each offers a unique set of pros and cons, so to help you decide which is right for your business, we have listed them below.
WordPress.com pros
Simple to get started
All you need to do to get up and running is to create an account. You don't need to worry about hosting, or downloading software, you can just go. This means you can focus entirely on your content, rather than dealing with technical setup or maintenance.
Free options
There are a variety of plans available with WordPress.com. Each offers a different tier of features, but if you just want the absolute basics the free option is your go-to. While under the free plan, you can't have a custom domain, it does allow you to upload your content and have a working website without paying a cent.
Don't worry about maintenance
With a WordPress.com website, WordPress does all the maintenance for you. So you don't need to worry about backups, updates, or plugin maintenance. WordPress developers do that all for you.
Great customer support
There is a wide range of support options depending on the plan you go for. For basic plans, there are huge forums filled with answers to your questions, and for higher plans, there are 24/7 live chat options.
Themes galore
There are a lot of themes to chose from for your website. From free to paid, you can choose how much or how little you spend on the design of your website. They all come with the basics you need for lead capture and blogging. With sharing buttons, polls, comments, image galleries, SEO functionality, contact forms, and more, built-in.
Great security
WordPress.com offers excellent 24/7 security, keeping your website safe from malware attacks. This is great because it means you don't have to install any third-party plugins to deal with security for you.
Easy migration
When you do grow out of the WordPress.com platform you can easily migrate your website to the WordPress.org platform to continue growing from there. WordPress.com has an easy built-in export tool for you to use. If you need further assistance WordPress can even help you for a small fee.
WordPress.com cons
Average traffic monitoring
The default WordPress traffic monitoring tools are nothing to write home about. While all users can access them and they can do the basics, there are a lot of useful features which they miss out on. New visitors don't reflect on the data until 2 hours after they have visited the website, and if they view the homepage while looking at a post, it won't count as a view for that post. Alternatively, you could use Google Analytics, however, this requires you to purchase a more expensive plan.
Less control over monetisation
With WordPress.com you have to upgrade to higher plans if you ever want to monetise your website. The plans allow you to access Google Adsense and eCommerce functionality. You can try WordAds, WordPress' own Ads platform, but it is much harder to join.
Not as flexible for branding
While the default WordPress.com themes are great for basic blogging and websites, if you want something that matches closely with your unique brand, you aren't likely to find it here. To get greater levels of customisability you have to upgrade your plan to a more expensive one. As well as this the default WordPress.com domain is not good for your branding either, and you will have to upgrade to add a custom domain name to the site.
Restrictions to ownership
If your website breaches WordPress's terms and conditions they will be able to pull it down at any time if you are with WordPress.com. As well as this you won't have control over how many, and what types of ads appear on your website unless you upgrade to higher plans.
Average SEO features
WordPress.com by default has very average SEO features. It does not allow you to redirect old pages, you can't optimise your navigation on free themes, and you can't edit meta titles or descriptions for articles. Normally you could install Yoast SEO or similar plugins, however, you would need to upgrade to a more premium subscription to do so.
WordPress.org pros
Lots of DIY troubleshooting resources
If you run into any problems there is always a resource out there looking to help you out. As well as this there are a variety of forums and other locations you can get in touch with other developers to help you out.
Free traffic reporting
You can implement Google Analytics for free. You don't need to pay for a bigger plan, as there are no plans. You can either use a free plugin, or just paste the code directly into the website, and boom, tracking and reporting all set up.
The sky is the limit for money making
You can run ads as much as you like, pursue affiliate marketing, publish sponsored content, or sell premium courses, without having to purchase greater plans or worry about WordPress terms and conditions. With WordPress.org you have unlimited money-making potential.
Greater flexibility
You can go beyond themes with WordPress.org. If you know how to code you can create whatever website you can imagine, the sky is the limit. If you don't know how to code you can still be as creative as you want with builder plugins. Some of our favourites include Beaver Builder or Elementor. While they are paid, they offer far greater flexibility than a theme without requiring coding knowledge.
Uncomplicated security
Like most things with WordPress.org, there is a plugin that you can use to solve a problem, such as security. There are hundreds of plugins out there that you can just install which will ensure your website is protected from attacks or spam.
Full ownership
With WordPress.org you can control your website. You can edit what you want, and publish (almost) what you want. There are no higher powers breathing down on your website, jumping to remove it. Just make sure what you post is legal, as you still have to follow the law.
Powerful tools to leverage SEO
You can use whichever tools you like to ensure your website is ranking well. With a self-hosted website you get access to far more options to tinker with for your SEO. From implementing plugins like SEO Yoast to utilising Google analytics, you can customise your user experience and Google search appearance easily. As well as this, you can do greater optimisations on image size, website size, and more all affecting page load speeds.
WordPress.org cons
Difficult for non tech-savvy users
WordPress.org can be difficult to start out with for those new to website building. When you get it, it isn't a website straight out of the box. You have to set everything up, meaning there can be some complicated steps to take. You need to purchase a domain, purchase hosting, and buy any paid plugins you would like to use. Despite this, in most cases, you still won't need to touch any code.
Building a website isn't free
With WordPress.com there was a free option which you could store your website on. However, to keep a WordPress.org website active you will always need to pay for hosting unless you can host it yourself. As well as this you have monthly costs for domains, and plugins to take into consideration. This can be difficult for businesses that aren't yet making money.
Maintenance needs to be done
Unfortunately, websites aren't just set and forget. You will need to maintain it. First, you will have to keep your website version and plugins up to date. Fortunately, WordPress has some handy tools for this, however, it is still a manual process. Then, once updating has been completed you will have to ensure nothing on your website broke, and if it did you would then need to troubleshoot the problem. As well as this, any backups of the website will need to be completed manually.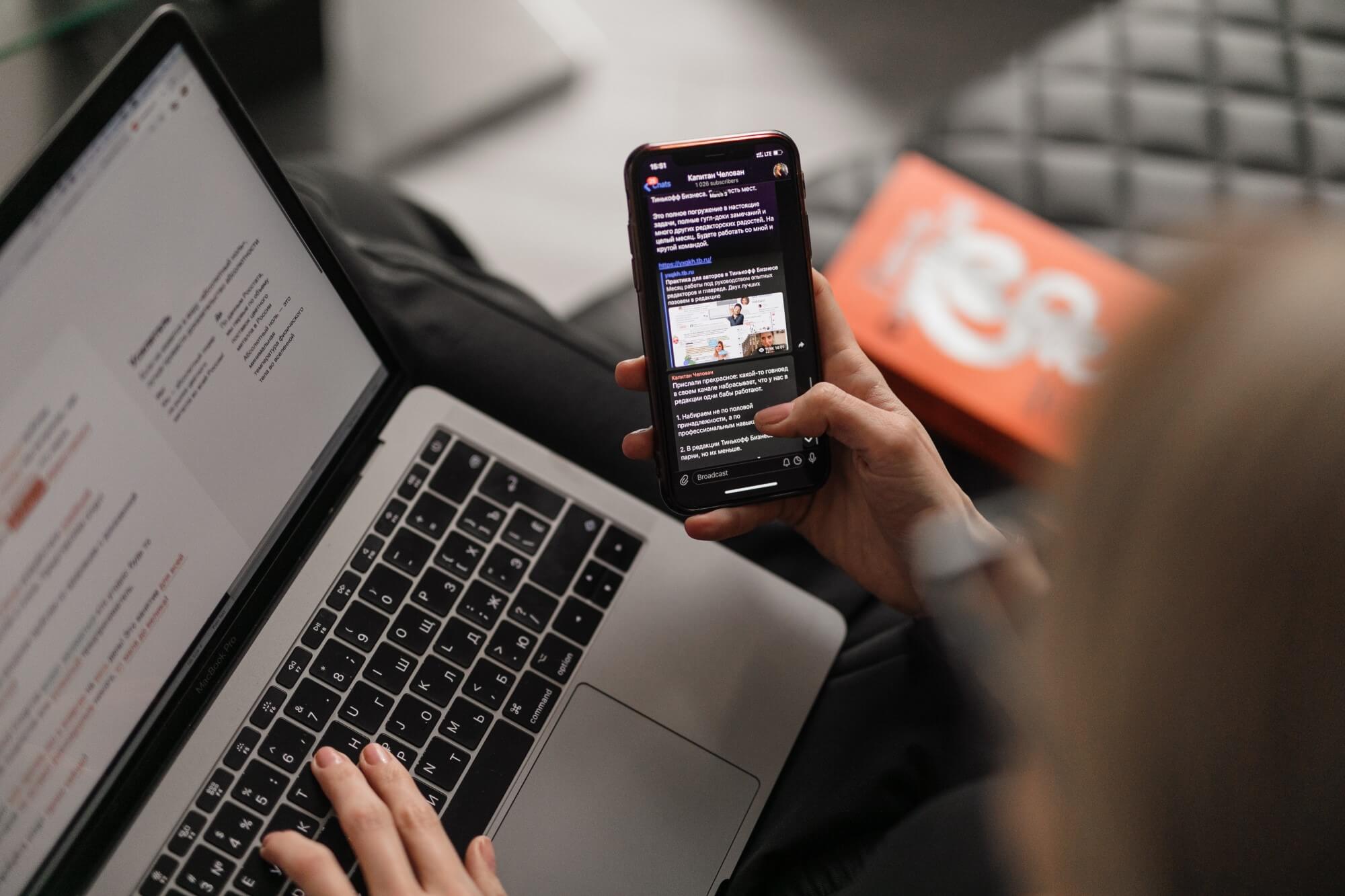 Conclusion
Depending on the type of business you run either WordPress.com or WordPress.org is right for you. Both have great features and are loved by businesses across the world. We know that no matter the choice you make you will be able to build a powerful website with the right tools.
If building a website and dealing with WordPress.com or WordPress.org seems like too much, then maybe you should get a professional to build your website for you. We create gorgeous websites that are customised for your business, and so, can achieve far better results than a theme. As well as that you get access to some of the best plugins and hosting. Reach out to us for more information.